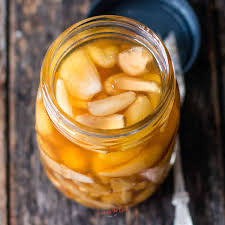 PREORDER now! Takes one month to ferment! 


Shipment one month from order date! (Available in pint size only at this time!) Given it is shipping one month from your order date, orders for fermented honey must be placed separately from elderberry or other products. You can combine several fermented honey orders in on shipment however, cannot combine other products. I am so sorry!

What is fermented garlic honey? 

Elderberry: Natures flu shot. Powerful anti viral + antioxidants. Anti VIRAL.
Fermented Garlic Honey: powerful antiBACTERIAL 
Two simple ingredients: raw honey + garlic, loved on for one month to allow fermentation to maximize all the health benefits!

Lets break it down:
Garlic. Antibacterial, anti-fungal , antioxidant (fight free radicals from our food, environment and personal care products that cause oxidation, cell damage and eventually disease), anti-inflammatory (inflammation is root cause of most diseases).
Raw honey. Antioxidant, anti-inflammatory, and antibacterial. Has the ability to activate or suppress the immune system. Given raw state, it can help with seasonal allergies and symptoms of upper respiratory tract infections.
Why combine them?
Fermenting garlic in honey STRENGTHENS the properties of both of them!
How do you take it?
Not feeling well? Take a spoonful with clove or two! As often as you desire!
Feel well but just love the taste and want to boost your immune system: scoop and savor or spread on any toast! Simply enjoy however you desire!